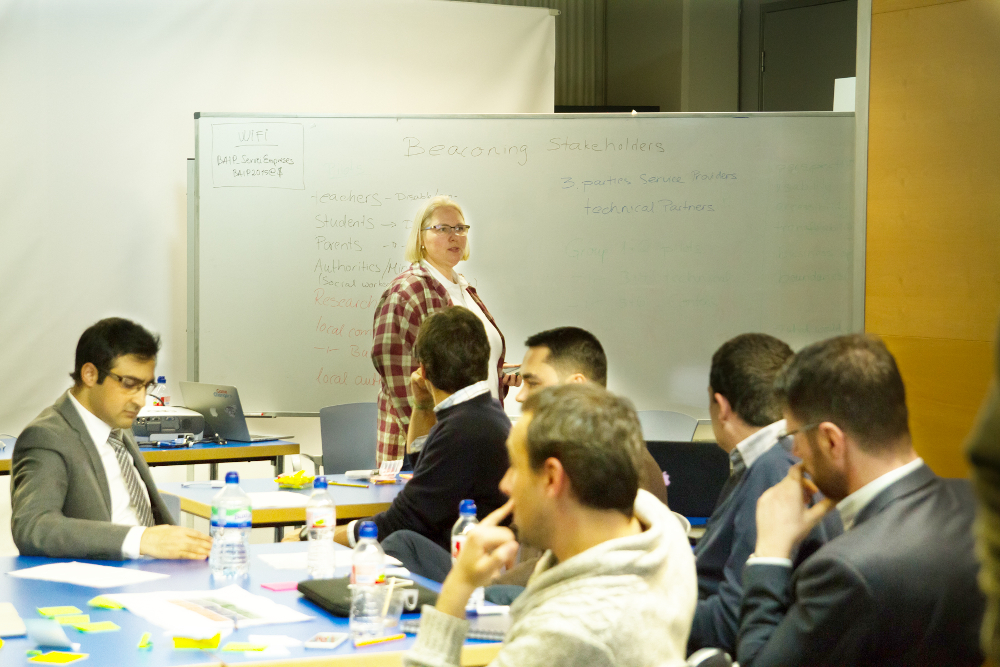 BEACONING is aiming at developing a platform that provides access to lessons plans, games, moocs, mobile application etc. in an easy way. The main target groups are students in the age of 16-24 with and without disabilities and teachers. BEACONING will support individual learning by providing personalized user interface and lessons plans. It will support the teachers in the preparation of his/her classes by providing a set of lessons plans, learning materials, games etc. aiming at teaching STEM subjects in different European countries.
The success of the BEACONING platform will to a large extent depend on the user acceptance, and how well we manage to cover the different, sometimes contradictory needs. Thus, for the requirements elicitation process carried out by BIBA we use a participatory design approach, in which we involve user groups representing the different stakeholders (including the providers of learning material and applications students, teachers, school authorities, from the very beginning).
This process has already started and the first workshops on the issue has been carried out.
From Mid May to mid June, we will also run a set of interviews and online questionnaires for getting more information on the needs and to identify regional differences and also provide some examples for nurturing the ideation process. You will find access to the questionnaire here soon, and the summary of the outcome will be available end of June.