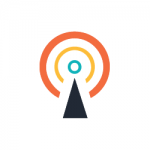 As regards the gathering of information concerning Schools, Teachers, Students and Parents,  questionnaires were designed with pre-defined answers and some open questions by the WP3 team coordinated by BIBA depending on the different profiles.
Those questionnaires have been translated into local languages (French, Greek, …) to be sent to the local representatives of the Pilot sites.  In particular, the French questionnaires have been slightly revised to fit with the French envrionment.
Questionnaires will be soon on-line to enable the collection of results from the different representatives of the BEACONING pilots in different countries: Greece, France, Italy, Romania, Turkey, UK.