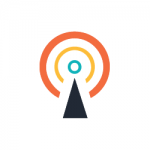 Some years ago I was invited to be a judge in a national competition run in the USA by a charitable organisation called HASTAC (www.hastac.org). The competition was targeted at young people and its objective was to encourage kids to develop games which could create learning activities for STEM (Science, Technology, Education and Maths) subjects.
STEM subjects, over recent years, have been a problem for educators because young people today are more interested in media, arts and humanities than science which is perceived as "boring". The lack of interest in science, technology, engineering and maths is fairly recent phenomenon which could easily form the basis of a research study in its own right. My own instinctive perspective of the reasons why a nation like the UK, with all its long and distinguished history of scientists, engineers and mathematicians, should begin to lose interest in these traditions is that modern technologies are so well developed and reliable that there have been limited opportunities for young people to create, explore and tinker with mechanical and electrical devices. As a consequence, because our inherent human desire to be challenged to solve problems and push back frontiers has had more restricted opportunities, young people have gravitated to disciplines where they can explore their creativity and ability to shape the world around them. This may also help to explain why "Jam" and "Maker" sessions and raw devices like Raspberry Pi are so successful because they create a sandbox for creativity with technology and engineering in similar way to which "Meccano" sets used to do in my youth.
The HASTAC competition was very successful in motivating young people across the world to submit their STEM games and the quality of the game concepts and games themselves was very good. You can view the winners from one of these competitions at https://www.hastac.org/competition/digital-media-learning-competition-3. What games and gamification offers STEM education is an opportunity to be challenged, experiment, learn and visualise in ways that appeal to our basic instincts. Playing such games is a powerful tool for both engaging and educating young people around STEM but designing and building games to achieve the same results can be even more powerful as the HASTAC competition proves.