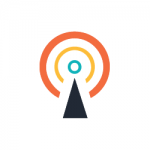 Gamification is a tool which every human being consciously or unconsciously applies in everyday life to influence the behaviours of other human beings. If you view every human activity through a Gamification Lens ( See Gamification Theory and Practice White Paper ), the best way to influence and engage others is to transform their role from being spectators to active participants (fans or players). Very often, in traditional classroom education, learners are treated as spectators whose role is to absorb and remember what is being delivered without any opportunity or demands on them to influence outcomes. In this scenario, learning outcomes depend on how much the learner is motivated to absorb the content and the value and relevance the learner places on that content.
Challenges are one of the most important elements of Gamification (see  The Education Game Paper). Challenges require a response and, with it, an opportunity to influence an outcome. Challenges transform potentially uninvolved spectators into involved players who are placed in a new situation they have not chosen and by responding and experiencing the consequences of that response, learn from the outcome.
The technique I find most powerful to bring challenges into a workshop or lecture is to hand out playing cards to every participant (Uno cards or Happy Family cards) and use the random allocation of cards to place learners in teams which I assign tasks to. This process can be applied in almost any learning situation and it not only helps to support learning but also greater levels of enjoyment.