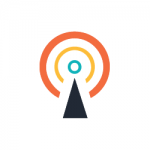 On the 3rd of November, the BEACONING Consortium met in the beautiful city of Nantes, and we really did have some intense days, as the time for Pilot deployment is closing in very fast, and we need to be ready for it with our first prototype. Also, as before, we needed to be very clear with each other, beyond our disciplinary differences, as regarding the direction and expectations for the project and the platform.
A lot of focus was therefore put during the workshop in obtaining a shared big picture of both the teachers' and students' experience, and of the process that will be in place to provide a constant, adaptable stream of new learning contents. In the figure below you can see the core result of these discussions, the modular structure of the content production pipeline: game designers will use a simple, accessible editor to build very re-usable narratives and plot backbones, recounting the challenges confronted by an international organisation of special agents. These adaptable, remixable plot backbones will then be opened up on the platform's authoring tool, as to be "filled" with learning content by learning designers and teachers, under the shape of a variety of activities, be them mini-games contained to the platform itself or dispersed through their actual, lived contexts as location based challenges.

While I am not a technical person, as a researcher in education I can't help but appreciate the distance we have gone from our first tentative designs, and particularly the great openness and versatility demonstrated by the infrastructure put in place by our game designers and analytics partners, and the effort all technical partners are devoting to provide a holistic, contextually adaptable experience.
Of particular interest for me is how the process, as you can see, is intended to be strongly community based, and a future important area of focus for the consortium, as pilots are deployed, will be on how to bring together these communities and create an international but also locally engaged learning ecology, where creativity and skills can be shared and, most importantly, barriers to learning of any kind can be broken.
As a related, final note: on the last evening in Nantes, on our way to a nice French restaurant, we also had the opportunity to participate in a Zombie Walk, which brought us all around the city centre for a sightseeing tour. I do hope our project will be able to foster such playful, strong engagement with all the different context where it will be deployed.