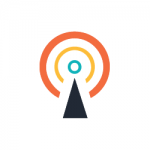 The Games Ecosystem Track in ASME will again be part organised by a few BEACONING partners, namely HWU and UNIHB. The track will be under the 37th Computers and Information in Engineering Conference (CIE)
Focus for this year will be more towards the use of gaming approaches, game-VR, and gaminig technology in industrial applications. However, this does not preclude from other gaming technology such as that used in STEM education or developing STEM competencies. We welcome game-driven demonstrator applications.
The ASME 2017 International Design Engineering Technical Conferences & Computers and Information in Engineering Conference (IDETC/CIE 2017) will take place during August 6-9, 2017 in Cleveland, Ohio. IDETC/CIE 2017 will highlight emergent technologies that impact the critical engineering issues of product design and development, manufacturing, and the management and integration of information systems throughout the product life-cycle. These events are key international meetings for design engineers in academia, government and industry.
Call for Papers!
Submit your paper by February 10, 2017.