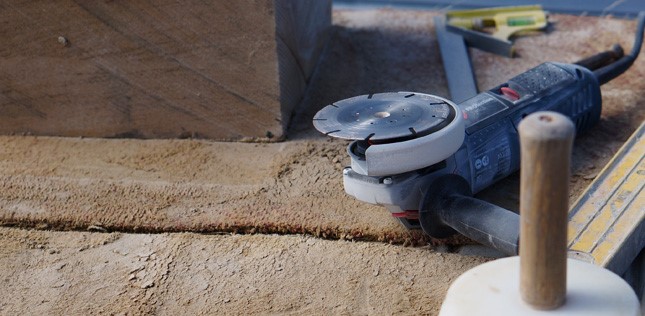 An estimated £0.6 billion is spent annually on the Repair and Maintenance of pre-1919 buildings, and an important part of this procedure includes stone replacement e.g. recent figures on the proposed Glasgow school of art restoration estimated that 10% of the overall cost (£25-35 million) will be made available for stone work repairs. However, modern stone replacement relies heavily on the tacit knowledge and experience of the practitioner as there is NO formal training provision for the use of power tools within the current Apprenticeship framework which is delivered in FE colleges. As a result inadequate performance continues such as inaccuracies in stone replacement measurements, excessive waste removal, and damage to stones when on-site variations are required, as well as when removing mortar due to inadequate use of angle grinders.
We are currently working on developing a protocol for the use of an angle grinder for cutting stone through the integration of a technology enabled learning and training platform. Not only does the protocol provide a pilot case study for the BEACONING project, but also it is an exemplar for modernising vocational training which could be replicated. Our protocol is developed through consultation with industry stakeholders (including SMEs) with a view of developing the required VE and STEM competencies, in-particular for Health & Safety, and performance management.
Developing the Angle Grinder Protocol is part of a wider R&D project at Heriot-Watt University in collaboration with a local SME. The R&D project aims at enhancing and modernising existing work processes in the Repair and Maintenance sector through piloting a Structured Digital Workflow (SDW). Our SDW incorporates: laser scanning for surveying, cloud-computing for aiding effective communication, and good practice for using an angle grinder (in-particular for Ergonomics and Performance management).
The BEACONING project team members at Heriot-Watt University are: Dr Theodore Lim, Scott McGibbon, Dr Aparajithan Sivanathan, and Dr Mohamed Abdel-Wahab. Our team is multi-disciplinary with expertise in computer science, construction training, industry practice, and mechatronics.