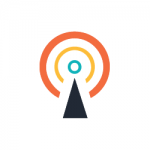 The Greek farming sector remains unusually big by European standards, with 13 percent of the population working in this sector. Greece has the most farmers per capita after Romania, which might represent an issue in a country mainly constituted of hills, mountain, islands and very few valleys. A direct consequence to those geographic constraints is that the efficiently farmable part of the country is quite small. The average farm in Greece has a surface of 7 hectares, to be compared to the averages of 26 ha in Netherlands (a smaller country with a higher population) or 86 ha in Florida.
In Greece, farming contributes about 3 percent of the GDP, approximately four times less than its share of employment, meaning that farmers are about 75 percent less productive than the average worker. Besides, global prices for agricultural products are influenced mainly by the big exporters in the world, which Greece is not part of, meaning those prices are lower than the cost incurred for production.
The farming sector needs to introduce some measure of economy of scale and given the geographic constraints focus on small high quality niche products.
In order to achieve those goals, education is going to play a pivotal role and the BEACONING project might represent a tremendous help and opportunity in this matter.