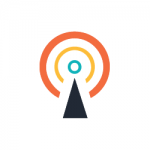 Early every year, there are 2 significant learning Technologies Conferences and Exhibitions in London, The BETT Show and the Learning Technologies Show.
BETT SHOW (http://www.bettshow.com/)
The BETT Show was held at the London Excel Arena on January 27/28. The primary focus of this annual event is to showcase the educational technologies used in schools and Colleges. This year's event exhibited many of the usual technologies showcased by the major corporate organisations selling into this space with solutions for visual displays, electronic whiteboards, cloud computing and learning management systems. These very large stands were interspersed with smaller booths and a whole area of small tables for SMEs offering niche products, including quite a number of games-based learning solutions.
I am always interested in trying to take a broad overview perspective of the technologies and suppliers on display to try to detect any new trends or innovations. This year, I noticed a number of small stands offering drones as educational tools. One stand offered a selection of solutions that used small consumer drones with cameras to support teaching a range of different subjects including science, maths, physics and geography whilst there were other small suppliers offering kits so that students could build their own drones.
The drones and other stands showcasing robotics and "maker" technologies that involved students in building, designing and programming activities, together with the UK Govt's recent policy statements around educational strategies for a successful economic future, indicated the growing emphasis on technology enabled self-directed and peer-to-peer learning in schools and college education.
LEARNING TECHNOLOGIES SHOW (http://www.learningtechnologies.co.uk/)
The Learning Technologies Show is a similar sized event which is based at the Kensington Olympia Conference and Exhibition Centre. This show is more focused on corporate learning and development. The major differences between the BETT Show and Learning technologies were the following :-
Learning Technologies had far more free seminar and workshop activities than BETT
Learning Technologies lacked any of the "maker and robotics" technologies shown at BETT
There was a greater focus on traditional models of learning at the Olympia Show
Discussing the concepts behind the Beaconing project with some of the exhibitors at both conferences was an interesting experience and it seems that the schools/colleges market is beginning to understand and adapt to modern educational needs and strategies.
David Wortley
Feb 27th 2017