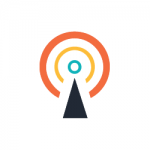 On Thursday 8 June 2017, Coventry University hosted a workshop with a local school to introduce the Beaconing concept and demonstrate some of the components along with the lesson plan.
10 staff from the school joined the Coventry team for the day and were given an overview of the Beaconing Project, an explanation of Pervasive Games and shown the Beaconing Lesson Paths.
At the end of the session the objective for the teachers was to create a Pervasive Lesson Path through the Beaconing Editor.