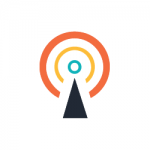 The 9th international Thaisim Conference took place on June 29/30 2017 at Bansomdejchaopraya Rajabhat University in Bangkok, Thailand. The Beaconing project principles were featured in the opening keynote presentation at the conference on the topic which can be accessed at https://www.slideshare.net/dwortley/storytelling-and-immersive-learning-with-360-video-vr-technologies-and-gamification-techniques  .
The presentation included a practical example of the use of immersive technologies, storytelling and gamification in which conference delegates were assembled into random teams to solve problems in a world tour treasure hunt based on a 360 degree video of 10 country locations.
The morning session of the conference was attended by Thailand's Deputy Minister of Education who provided a warm welcome to the international speakers.
A 360 degree video of the presentation introduction has been posted to YouTube at https://www.youtube.com/watch?v=Cn7vy19OZOg