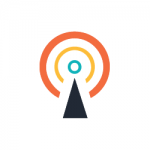 The Serious Play 2017 Conference held at the Virginia Serious Games Institute (VSGI) near Washington, USA was a strong affirmation of the ever growing understanding of and commitment to the role of play and games in modern education strategies. The VSGI is modelled on the original Serious Games Institute at Coventry University and mixes research, showcasing and incubation of innovative small businesses involved in serious games and virtual worlds. The VSGI is a major investment in the economic development of the region.

Serious Play 2017 was a three day event showcasing and discussing the latest developments in the serious application of games, playfulness and virtual worlds to a wide spectrum of themes which ranged from board games designed through virtual world applications to some of the latest developments in games technologies.
Serious Play is an initiative superbly organised by Sue Bohle (pictured above), one of the world's thought leaders in serious games and virtual worlds applied to real world challenges. There were many excellent and inspiring sessions over the three days which provided a great platform for networking and knowledge sharing.
Amongst the most memorable elements over the 3 days were the opening panel session facilitated by Ran Hinrichs. This included the distinguished panel's predictions for future developments. I recorded part of this session in 360 video and archived it on YouTube at https://www.youtube.com/watch?v=uT1XEXn5ifQ
There was a keynote presentation by Nolan Bushnell, Founder of Atari in which he expressed his views about the future of education and the global challenges posed by developments in artificial intelligence.
There was a tour of the VSGI which included meeting some of the start up businesses being incubated at George Mason's facility. Ran Hinrich's presentation on innovation and immersion for education applications was part-recorded in 360 video and posted at https://www.youtube.com/watch?v=x-51W__mbXY.
One of the highlights of the conference was a special evening presentation by the Red Cross Crescent organisation on how they use gamification to engage stakeholders and policy makers to educate sponsors and Government on the imperative need to raise timely funding for disaster relief. This presentation did not use technology to engage the audience but employed simple techniques to inspire the imagination with activities which mimicked simple card games like "Snap".
Access to more information and archived content is available at the following locations.
Digital Images & Videos of Conference – see https://www.flickr.com/photos/davidwortley/albums/72157683857431253
360 Degree Video Extracts from Serious Play – see YouTube Channel https://www.youtube.com/channel/UCqp_emcvW1P27C7EqpnyV3Q
Serious Play Conference website – see https://seriousplayconf.com/