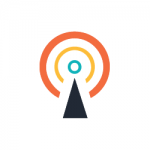 I hear and I forget. I see and I remember. I do and I understand.
Confucius
Preparing our students to succeed in the 21st century requires fresh thinking on how to cultivate a new set of educationally-valuable competencies. In addition to identifying and modeling new competencies, there's an associated need to design and develop valid assessments of them and support their development. The reason that new thinking on educational competencies is needed is because in the first half of the 20th century, a person who acquired basic reading, writing, and math skills was considered to be sufficiently literate to enter the work force.
In Romania we are using Project-based and Inquiry-based learning activities, where  the students are: asking their own questions, formulating hypotheses, designing invertigation, interpreting data, communicating in various ways, collaborating each other, asking new questions and reflecting on their knowledge, all with the support of their teacher. By collaborating in pairs and groups, students can share ideas and thoughts and so they can reach deeper understanding, social development and interpersonal skills.
The outcomes of such learning activities are: more motivated students,  critical and higher order thinking, problem solving and deeper understanding of the world, good communication and collaborative skills, better retention of information, better, independent, adaptable and engaged students with research and analysis skills, more creativity and finally lifelong learners.
An example of such kind of activities is the transdisciplinary approach of education for health, within the international SIVECO's project ESTABLISH (Environmental Sensing to Act for a better quality of Life: Smart Health) which enable them to go from monitoring the indoor and outdoor environment and traffic to managing the environmental conditions on a personal level and thus improving the quality of life, reducing health costs and supporting vulnerable groups such as the elderly or patient.
Air quality monitoring studies conducted in Romania draw attention to the risk areas and hazardous substances, highlighting the link between air pollution and the effects of this phenomenon on health.
The number of those that do outdoor physical activities (jogging) or in special gyms is on the rise. Apart from those who intend maintaining their fitness levels and preventing obesity, there are people who have been prescribed physical activities related to recovery/the restoring of motor functionalities, both outdoors and indoors.
ESTABLISH research is according to the goals of the EU policies regarding peoples health:
to improve citizens' healthby making life-saving information available – between countries when necessary – using eHealth tools
to increase healthcare quality and accessby making eHealth part of health policy and coordinating EU countries' political, financial and technical strategies
to make eHealth tools more effective, user-friendly and widely acceptedby involving professionals and patients in strategy, design and implementation
The involved students from The National College "Grigore Moisil" from Bucharest discovered the influence of the parameters of air quality and of the weather to maintain health and they learn how to monitor these parameters with the help of sensors. By using sensors, devices can collect data from the environment, connect to each other, exchange data obtained and corroborated information thus reach the user, it can make decisions and control how devices work. The teachers explain the functioning principles, then to join the technical team for their usage. The physiological and behavior parameters are monitored with special bracelets which record the heartbeat, the jogging pace and the distance. Students learn how to correlate these bracelets with mobile phones then they analyze these recorded data.
Students were initially evaluated by specialist doctors to determine their initial status. Based on this status and diagnosis, the exercises that they will constantly perform at the same time and under the same conditions during 5-10 sessions will be selected at the established locations. Following the monitoring using the system implemented within the ESTABLISH project the necessary data to analyze the evolution of each student will be collected.
The school is an institution of great moral authority, providing the formal, informal and non-formal education framework, where the official school subjects acquire more importance at the individual's psychological level. This is why we choose to work with students from high school in order to make them responsible in what regarding their wellness and health.
By using sensors, devices can collect data from the environment, connect to each other, exchange data obtained and corroborated information thus reach the user, it can make decisions and control how devices work. Our mission is to combine environmental sensor data with physiological and behavioral sensor data in order to improve the quality of life and to reduce health costs by prevention activities.
In collaboration with Prof. M. Garabet, National College "Grigore Moisil", Bucharest
References
Kliebard, H. (1987). The struggle for the American curriculum, 1893-1958. New York: Routledge and Kegan Paul.
A.M. Baldea, M. Garabet, I.Neacsu. SMART EDUCATION FOR HEALTH – ESTABLISH.  9th International Conference on Education and New Learning Technologies, 3-5 July, 2017, Barcelona, Spain
A.M. Baldea, M. Garabet, I. Neacsu. Romanian Students participating in ESTABLISH Research, INTED 2017, 11th annual International Technology, Education and Development Conference, 6-8 March, 2017, Valencia, Spain
A.M. Baldea, M. Garabet – ESTABLISH – LINK BETWEEN RESEARCH AND EDUCATION – ELSE 2017. Proceedings of the 13th International Scientific Conference "eLearning and Software for Education" Bucharest, April 27 – 28, 2017