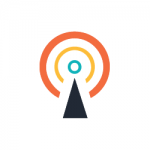 While young people distract more and more easily because of the large quantity of screens at their disposal, the video game appears today as a better way to learn for students. However, create an educational game in agreement with the objectives of the teacher is a real challenge because of its form which is naturally different from plans of classic and linear learnings.
Consequently, how combine the game with traditional learning process equally ?
Through precise cases, we take scientific stock of some existing solutions.
Simplify the interaction with NPC to solve tasks
In order to solve a specific task, the game plot should be as flexible and varied as possible.
In this case, characters only give global and simple instructions to the player so he completes separately tasks the teacher already decided. That way, the player knows precisely what he has to do in order to move into the plot forward and to be rewarded with game experience. This helps to divide med-term goals like those present in the game with long-term goals which are represented by real academic performances.

Choose the right game plot topic
The choice of the topic noticeably impacts on the immersion of the player into the experience and thus his learning involvement. It is necessary to create a universe, characters and also consistent dialogues with his profile so that he identifies in there. Finally, the characters background should correlate to its characteristics to seem believable in the player's eyes and so create an emotional link between them.
Moreover, in real life, every action we do impacts another one. The interactivity proposed in video games allows the player to break the border with reality. Student's game experience will be diversified depending if the student succeed certain missions or not, if his character acts in a certain way with the environment, or if the teacher decides to change the quest.
Today, gamification techniques doesn't solve the problem of involvement by definition but requires serious team of specialists develop specific game plots, which provide a greater degree of reliability.
From the moment the above requirements are fulfilled, the game plots as the methods of gamification will have real benefit effects:
Improved model of information transfer
Constant feedback to the user
Involvement
Stimulation of interests
Maintaining of attention
Because social games grow in the gaming industry, requirements in term of gamification and, accordingly, the user involvement will also gradually grow. To meet increased requirements, it is necessary to evaluate the current versions of statistical data.