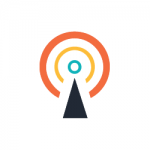 Two major trends leading from 2017 onto 2018 to innovative STEM  programs and personalized learning is data analytics and creating access to AR/VR. What does this equate to…?
To date the holy grail of digital learning remains transitioning towards an immersive learning experience. But we have failed miserably by not providing a way for Blended, Personalized and Competency-Based Learning that transfer to real world skills. Sure, the concepts of gamification can be a driver but would collecting a bunch of stars connect to and with 'real world' conditions?
Skills and competency are buddies in the transfer of learning and it is here where the power of mixed reality environments come into its own. Besides the ability to combine instruction and individualized digital programs education,  mixed reality takes advantage of AR technology to augment users with 'virtual' entities while they explore it these entities in the real world. Transposed to VR, it immerses the user in a 'virtual' world which they explore and interact with real, physical objects.
Mixed reality utilizes technology to bring the natural world right into the classroom so learners 'see' and 'feel' the concepts they're learning about in action and actively interact towards competency development.
BEACONING Hololens VET Game is a step in this direction of a new learning frontier – showcasing at the upcoming ASME Conference, in Quebec.