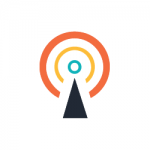 It was a pleasure to attend Naidex 2018, the disability event of the year at the NEC, Birmingham.
Keynote speakers on assistive technology, disability and inclusion within work and school sectors, along with the most innovative products for those with physical, visual and learning impairments.
Naidex provided a platform to discuss Beaconing with a range of disability providers in a range of sectors and compare our assistive technology innovation with the most cutting-edge development in the market.