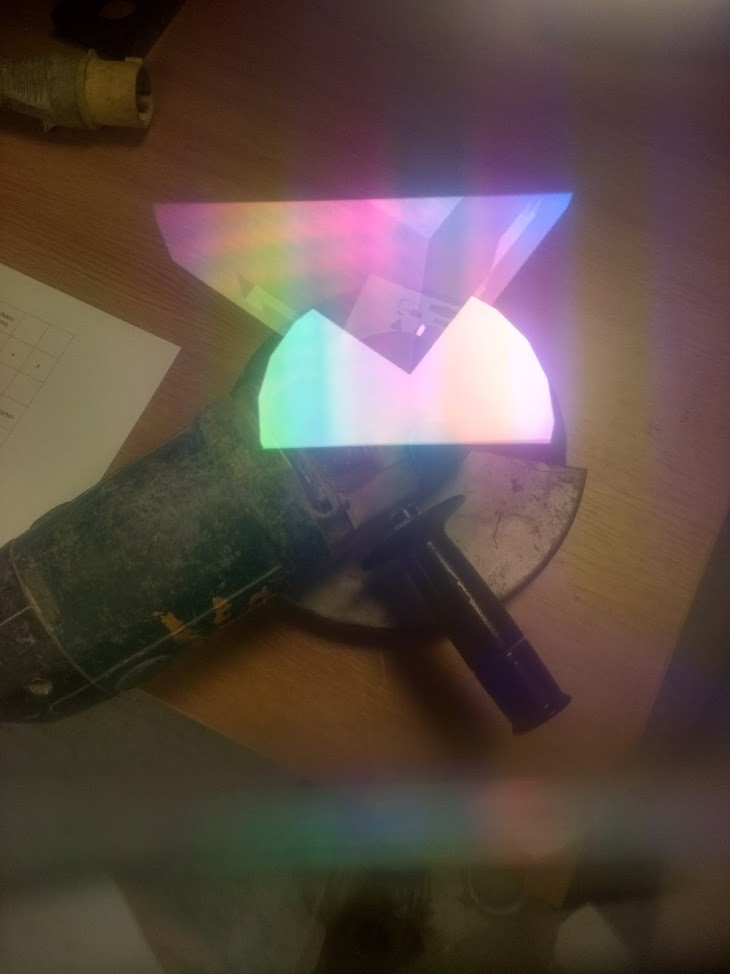 To build upon the concept of using Mixed Reality to 'see' and 'feel' concepts being taught in action, the BEACONING HoloLens VET game now utilises image-based tracking to allow students to wield a real angle grinder in their training to practice cutting into stone blocks, something that is currently impossible for training students to experience!
A large part of the learning process comes from real-world experience, and currently it is impossible for students under VET to attain practice with an angle grinder, despite the fact that it is an essential part of modern stonemasonry. The use of Mixed Reality has opened new doors in this field, as tracking can be used to practice cutting with a real angle grinder into a virtual stone block, without the associated safety risks of cutting into real stone. Over and above providing this essential experience, it opens new doors for teachers to analyse the performance of the student. It is possible to record every aspect of the students' procedure, such as the use of safety equipment or the quality of the markup before the cut, to be analysed after the fact, and provide targeted feedback.
Connecting this application to the BEACONING platform allows for extended collaboration between teaching staff, allowing them to tailor lesson plans for problem areas, and the gamification layer of possible score comparisons increase the fun factor for students too!
The BEACONING team will be showcasing this VET game at the ASME conference in Quebec City, Canada in August, make sure you come along to see it for yourself!