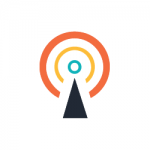 BEACONING was one of sixteen projects showcased by invitation at the European Parliament this week for the Exhibition on Technology and Innovation for Social Good hosted by Eva Kaili S&D MEP.
Over four days we had many interested visitors, excellent networking with other projects, and visits from Parliamentarians and Commissioners including information for future funding calls and opportunity for future collaborations.
On Tuesday evening the Official Opening of the Exhibition was attended by 40 Greek Members of Parliament and Investors interested in taking forwards aspects of the projects.  Guests were addressed by Eva Kaili S&D MEP, Gudrun Stock Deputy Head of Unit of European Commission, Dr Christian Ehler German Politician & MEP since 2004 and Paul Rubig Austrian Politician & MEP since 1996 and MEP of the Year in both 2008 and 2013 for Outstanding Contributions in Research and Innovation. Representatives then gave a short introduction to each of the projects exhibited.  Professor Jannicke Baalsrud Hauge of BIBA spoke about the BEACONING project and gave a brief synopsis of the platform and project objectives.
At the BEACONING stand visitors spoke with representatives from Coventry University, ORT and BIBA, and had the opportunity to explore examples of Gamified Lesson Plans created by Anne-Elisabeth Lenel of ORT for the current pilots in France on iPad and through the website, an Android QR code-triggered demonstration Location Based Game customised to the exhibition venue by Dr Jackie Calderwood of Coventry University,  watch a BEACONING YouTube playlist curated by  Senior Project Manager for Applied Innovation Jayne Beaufoy of Coventry University, and have demonstrations of the BEACONING platform Teacher Authoring, Student Interface and Analytics environments.