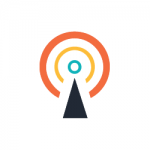 In connection with the GALA conference 2018 in Palermo, Italy, the hosting team of CNR under the lead of Manuel Gentile arranged a pre-event among offering local students to try out a geolocated game, called CityChallenge of Palermo, to get to know their city a little bit better. The city challenge game is an adaptable geolocated game developed within H2020 Beaconing project by PlayVisit. It can be adapted to every location. The version we played in Palermo had 13 locations in the streets of the historic centre of Palermo.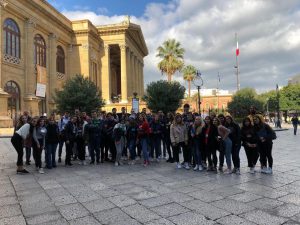 It is a "treasure hunt" through the streets of the city centre, that engaged 48 students (see pict) of secondary schools in solving logical and cultural puzzles in order to discover some places of historical interest in the city.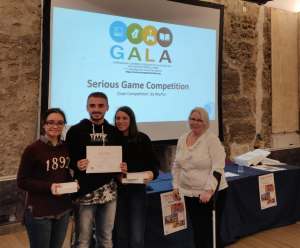 The winning team, La Face Roberta, Varvaro Virginia, Cardinale Riccardo from IV Liceo europeo, Educandato Statale "Maria Adelaide" Palermo was awarded in the award ceremony  during the GALA conf. 2018 on Dec. 6
The Beaconing team wish to thank Manuel Gentile and his team from CNR – Institute for Educational Technologies (ITD) for their effort in adapting and trying out the game as well as for organising pupils. We hope it will be in regularly use and both engage pupils to learn more about their city as well as to create curiosity among the same group for technology enhanced learning!