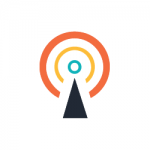 This week, a new promotion of students came and had the good surprise to start their module by…. GOING OUTSIDE!
A real Escape Game organised in the City of COLOMIERS, near TOULOUSE had been planified by the Teachers of the Team of ORT TOULOUSE!
Beaconing had been a real success !
Games, Team building, Management of the Team, Cohesion of the Team, answer to various problems…. a Good way of better understand what are soft skills and more! Better understand the real professionnal context of management of a project!
More than 400 students and Trainers will use the City Game Beaconing with the team of Teachers in ORT Toulouse!