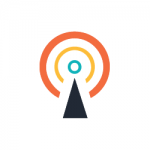 O
The different ORT schools are participating in the Beaconing revolution! Indeed, the small scale pilot had been finished, and then, we are implementing the LARGE SCALE PILOTE with different scenarios in TOULOUSE, STRASBOURG, MONTREUIL, Villiers le BEL, MARSEILLE. …
The real advantage of BEACONING is that many scenarios can be conducted and then, each teacher has the opportunity to adapt the use to the class, the field, the number of students, the time he wants to spend to use it in class, or at home, or with a visit of a outside place….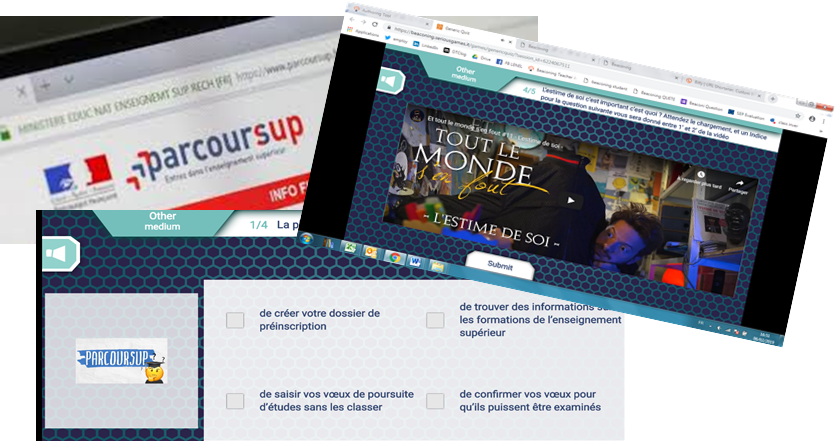 Actually, BEACONING: Yes, BUT what FOR really?
The COMMON POINT is: The first thought when we propose Beaconing to the teachers is that they find THE PEDAGOGICAL OBJECTIVE they want to achieve with this use. And this is a really great observation, because we can notice that TEACHERS understood exactly that the use of Digital , the Digital Transformation Challenge is a new way of training but the essential is the PEDAGOGICAL Objective. And they FIND it very quickly, for each case! Therefore, here we can say that BEACONING is a real Success! It is not Digital for Digital, or just for fun, and losing time. BUT it is the acceptance of the use of a NEW WAY of LEARNING and a NEW ROLE of the TEACHER in the CLASS!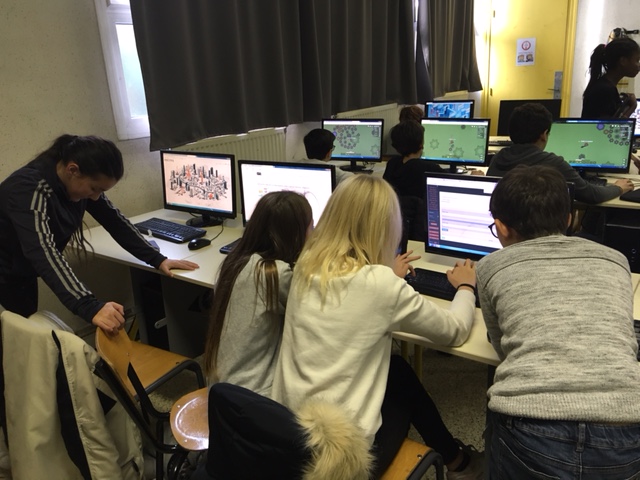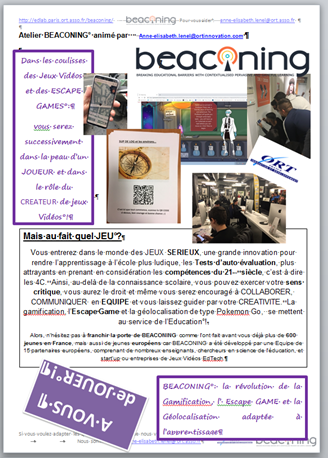 BEACONING is a great tool for embedding Teachers in their NEW JOB of TEACHER: COACHING, and TEACHING also the competences of the 21st century! And this is a REVOLUTION that needs to be accompanied and creates new difficulties to solve in the organisations of the school!
For sure, there will be two Phases:
"A BEFORE-Beaconing",
and
"An AFTER-Beaconing"