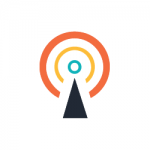 A presentation on the BEACONING platform entitled: "The BEACONING Platform: Hybrid Game-Based Resources into Learning Environments" was presented at the Interactive Futures 2019 conference on the 31st of January 2019.
The conference brought together companies, educational institutions and other professionals in the area of gaming, including serious games, gamification, virtual reality and much more.
Dr Michael Loizou and Dr Jackie Calderwood from Coventry University presented the team's work on BEACONING and made connections in the field for future collaborations.