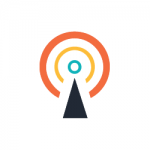 In the early stages of BEACONING, Coventry University held an Exploratory Workshop with teachers from Howes Primary School to introduce gamification as an innovative teaching and learning strategy, and to create lesson scenarios to inform development of the BEACONING solution. This term, now in the mature stages of the BEACONING project, Coventry University provided a Dissemination Workshop at the University's Disruptive Media Learning Lab, for teachers from the school.
The workshop purpose was to demonstrate the latest developments of the BEACONING platform and provide hands-on tuition for participants to test the Accessabar features and Teacher Authoring areas of the platform for themselves. An initial meeting had already been held on-site at the school, with the Deputy Head teacher, to present the BEACONING solution and explore how it might best complement the school teaching approach.
The context for this workshop was to promote the BEACONING solution to colleagues from the Primary sector, and to offer opportunities to pilot the solution with their students, with a focus chosen by the deputy head teacher, of context-aware-challenges to be triggered by GPS, Beacon or QR code. Thereby uncovering potential application hot spots of BEACONING within the UK Primary School curriculum.
The workshop demonstrates cumulative impact through engagement with stakeholders in the early design consultation phase of the project.
Howes Primary School is pro-active in leading innovative work with other schools locally, nationally and internationally, so they are a valuable stakeholder to have engaged with BEACONING.
From initial engagement with the school teachers, this has now led to three teachers deploying the solution in their teaching as part of the Coventry pilot in spring term 2019, and to the school making future plans for projects that will use the BEACONING solution in extra-curricular cultural activities with their students and with international partner schools, with the potential for uptake of BEACONING in those partner schools.
Impact demonstrates the use of the BEACONING platform beyond initial targets, to include cultural exchange and beyond STEM teaching and learning solutions.
As a direct result of the workshop, Howes Primary School have asked us to introduce BEACONING to teachers from the ERASMUS programme that they coordinate. We have arranged a one-day workshop and half-day study session on 4th and 5th April at Coventry University, led by BEACONING researchers, for 8-10 Primary school teachers from Malta, Norway, Italy, Greece, Poland in addition to staff from Howes Primary School, all partners in the ERASMUS programme. The aim of the workshop is to familiarise the ERASMUS teachers with the BEACONING solution and for them to use BEACONING within their own schools.
'Watch this space' for updates on the ERASMUS workshop!