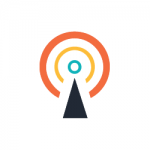 As the pilot draws to a close, we reflect on the milestones and outcomes from engagement over the past few months.
At Coventry University we have worked with academic staff from disciplines that include modern languages, business administration, computing, engineering & digital technologies and social & therapeutic horticulture to break through barriers that can obstruct access within this target group to innovative teaching and learning, and increase adoption of the BEACONING solution.
We initiated a series of conversations to set the groundwork of who may be ready to explore the authoring of 'anytime anywhere learning' and the context within which it could complement and extend current teaching and learning practice.
On 12th November 2018, we ran the first of two training workshops to provide access to the Teacher Authoring platform and support for lecturers to create their own Gamified Lesson Plans (GLPs).
The outcome of these workshops has been pilot engagement with lecturers, student-teachers and undergraduate students from Coventry University and CU Coventry (the University's partner HE College) who have created content for GLPs as teaching and revision tools in Information Systems, Italian and Spanish languages and in Multimedia Resource Design.