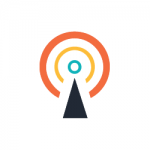 In Pavullo nel Frignano, in the region of Emilie-Romagne of Italy, we organised with ORT 4 workshops with the Teachers of the School . The specifity of the school is Science as there are about 600 students between 14 years old to 21 years old oriented already in Physics, Mathematics, Biology, Chemistry, and Robotics.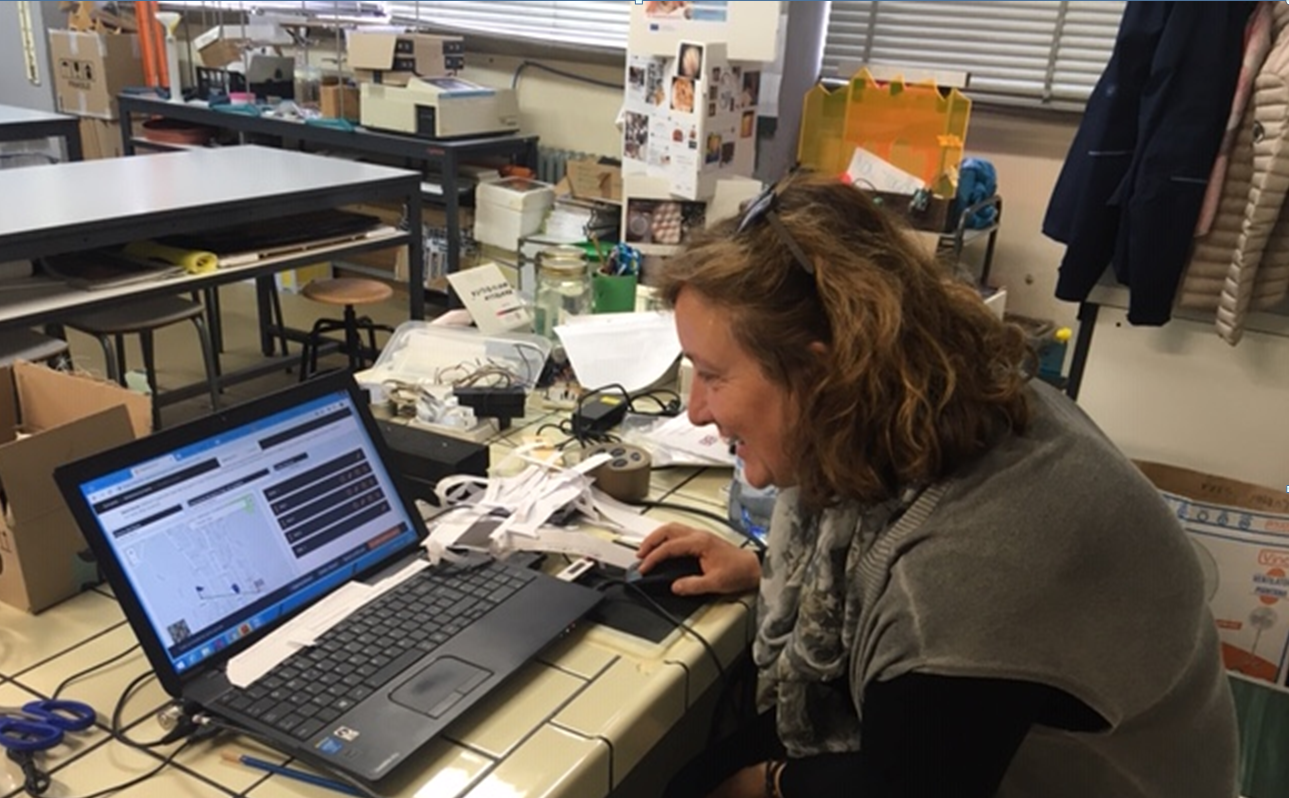 And in order to practice BEACONING we had different sessions webinars and Face to Face sessions with the Teachers first. We made adjustement with the Teacher in Beaconing Games.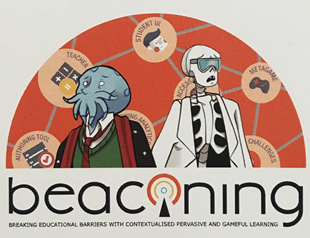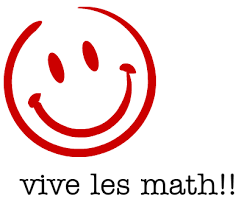 In the Campus, we have chosen the Laboratory of Physics and its large corridor : These places were traditional spaces dedicated to various Projects, local or international, like ROBOCUP and the atmosphere was at once, a european atmosphere with Special Activities! All the BEACONING activities were in ENglish and Students were not worried about that at all! Congratulations!
The 3 steps for each workshop were:
First the students played BEACONING on computer
Secondly they were invited to participate to the BEACONING ESCAPE GAME
and thirdly, they were using BEACONING as Teacher, and they created their own games with a great interest! We had time to make them share to all the classroom their games, and they were very proud to use Gamification for Mathematics!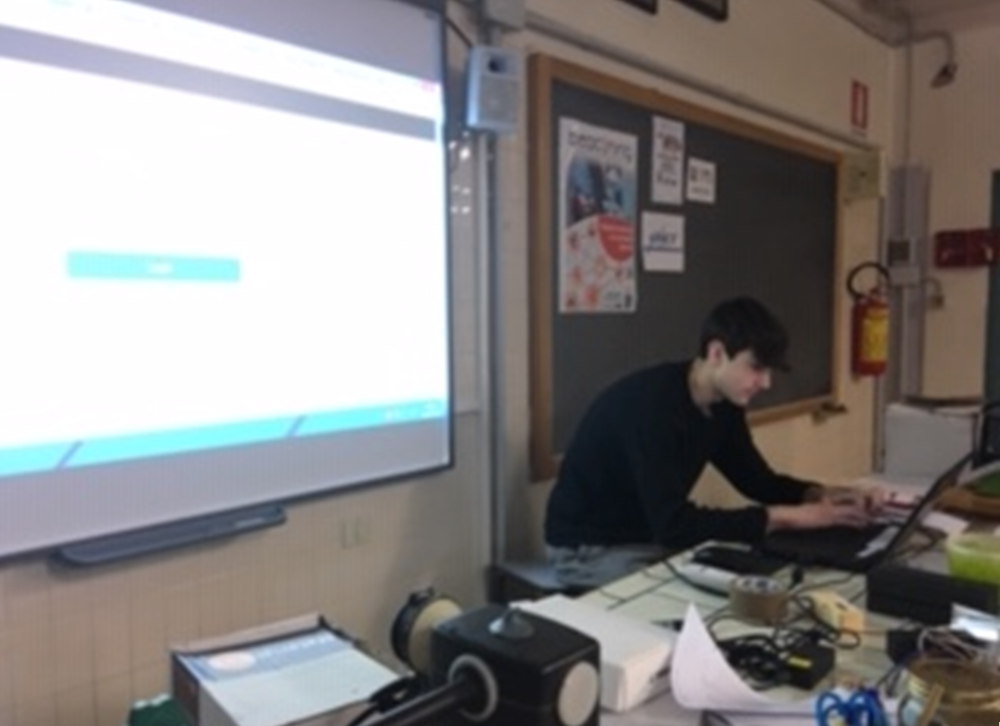 All the students were involved in understanding what was the benefits of BEACONING, and after the 2 first steps they were convinced that BEACONING was a great tool for: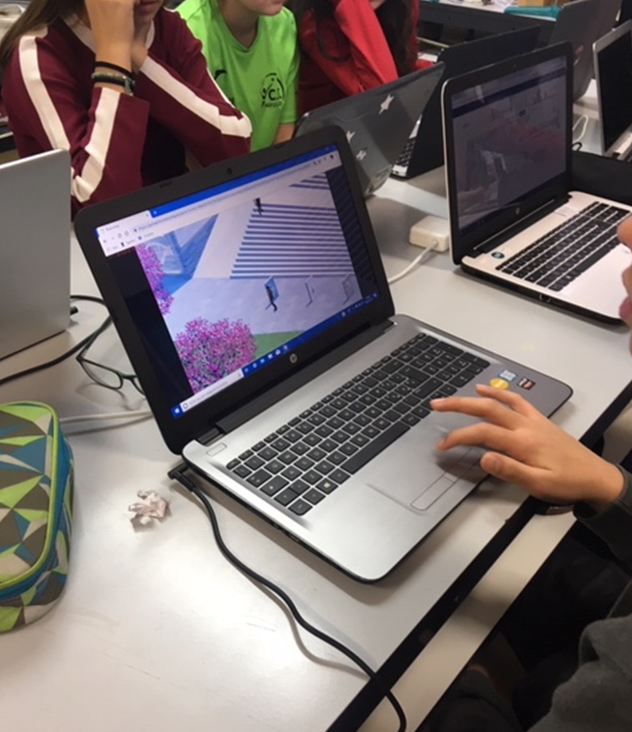 revision or autoevaluation in flipped classroom
or what they appreciated the most, was the use of BEACONING as an ESCAPE GAME, and then, combination between GAME, TEAM Building, and SCIENCE.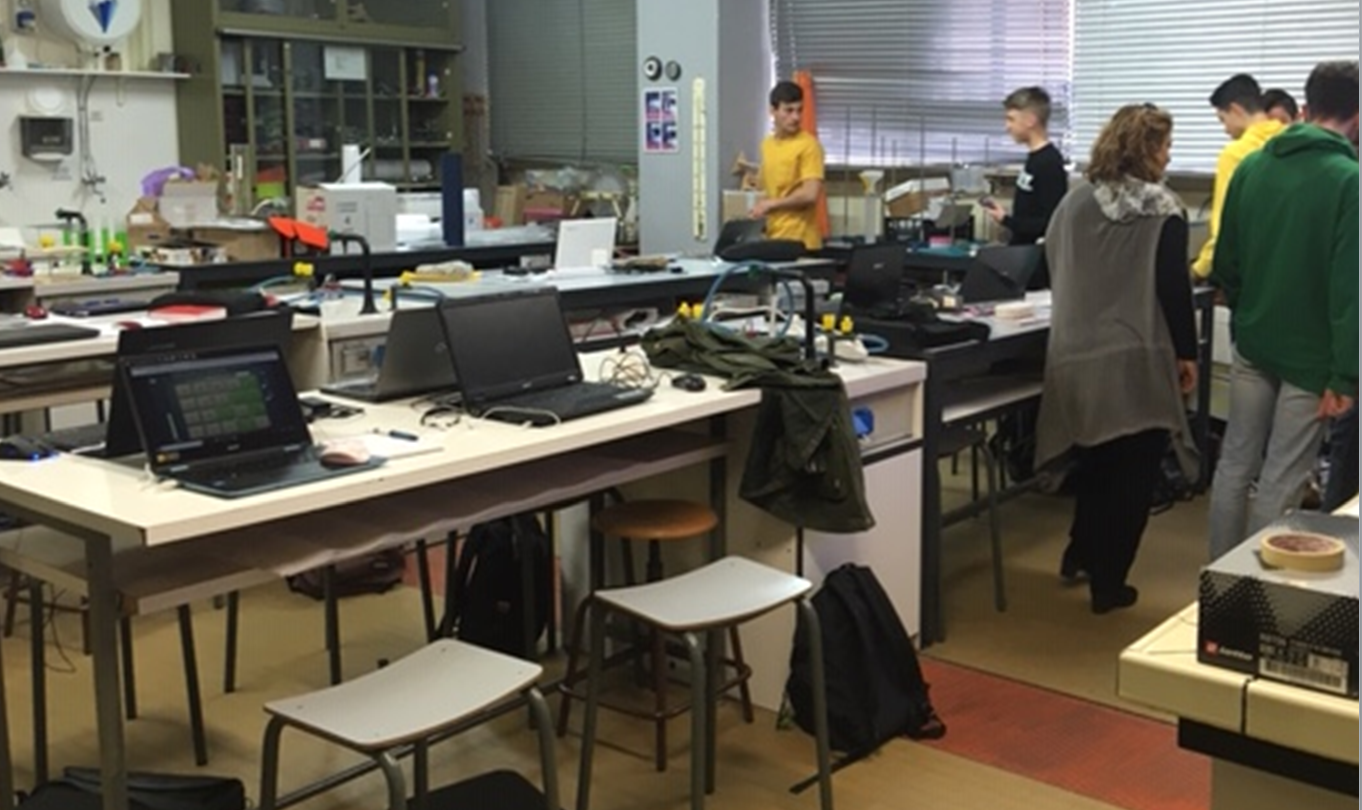 The students enjoyed also the fact that they could organise games for others with the plateform BEACONING, and they think that it can be a very good idea to have to prepare games for others at the end of a Modular Course.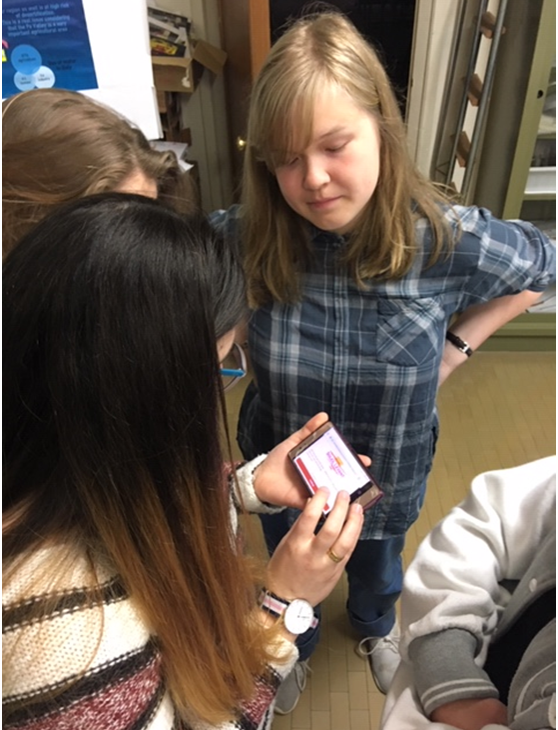 What about the impression of the Teachers?
At the end of the day, they were enthousiast and asked for a code to be able to use BEACONING with different classes , and create other games adapted to different courses.
And More, they want to share the experience with other teachers , other fields… Beaconing opened the doors to NEW WAY of LEARNING near BOLOGNA!