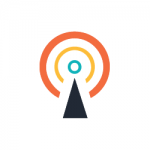 What happens when Primary and Secondary School Teachers from different countries get together to apply the BEACONING solution to their own educational contexts and then collaborate?
In the BEACONING training event at Coventry University's Disruptive Media Learning Lab on 4th and 5th April 2019, we found out!
10 teachers representing Primary and Secondary Schools in Coventry UK, Malta, Norway, Poland and Greece took part in a 'Special Request' training as part of their participation in the 3-year Erasmus+ FIND Project – Future Inventors, New Discoveries. The aim of the FIND Project is to develop innovative teaching methods in Science, Technology, Engineering, Arts and Maths subjects and to help children to develop a lifelong interest in these subjects. Coventry University's team were asked to provide training on the BEACONING solution for visiting teachers during their final exchange visit, so that they can use it in their own schools and share their knowledge of BEACONING with colleagues.
After a technical introduction and some hands-on experience playing existing games, teachers learnt how to create their own Gamified Lesson Plan, make customised mini-games, and build a Location Based Game played with QR codes.
Faced with the challenge of planning a Location Based Game with colleagues from different disciplines or institutions, some exciting ideas materialised. Teachers from Poland had spent their spare time visiting Coventry's historic sites and museums, after being given advice on what to see by local school children. This turned into an adventure game to recover five lost courier packages by visiting sites using the BEACONING platform, learning about the History and Culture of the city during the quest.
Teachers from Malta also addressed the topic of Culture through a location based game, but rather than going on a city adventure, this game was designed for play in a classroom using a large-scale map or series of maps to 'visit' the different regions of Italy and play mini-games that would introduce the student to different cultural features and gastronomy of the region.
And the link between Oslo and Athens, Maths and Geography?
This was creatively explored by teachers from those countries as a series of educational games that would take the two cities as starting point:
calculating exchange rates between Krone and Euro
calculations based on the temperature difference between the cities with answers to be provided in Kelvin
calculations involving use of maps and scale
the velocity distance time and units of measurement involved in different kinds of travel between the cities
a series of photographs asking 'is this Athens?' 'is this Oslo?'
So the Answer? …Future Inventors and New Discoveries through international collaboration utilising the BEACONING platform, of course!