Cross EUROPE event in 16 cities
Go out, explore your city and be the hero!
.
Check out our bonus city!
Play in Coventry and Targoviste on February 10th and win Beaconing prizes!!!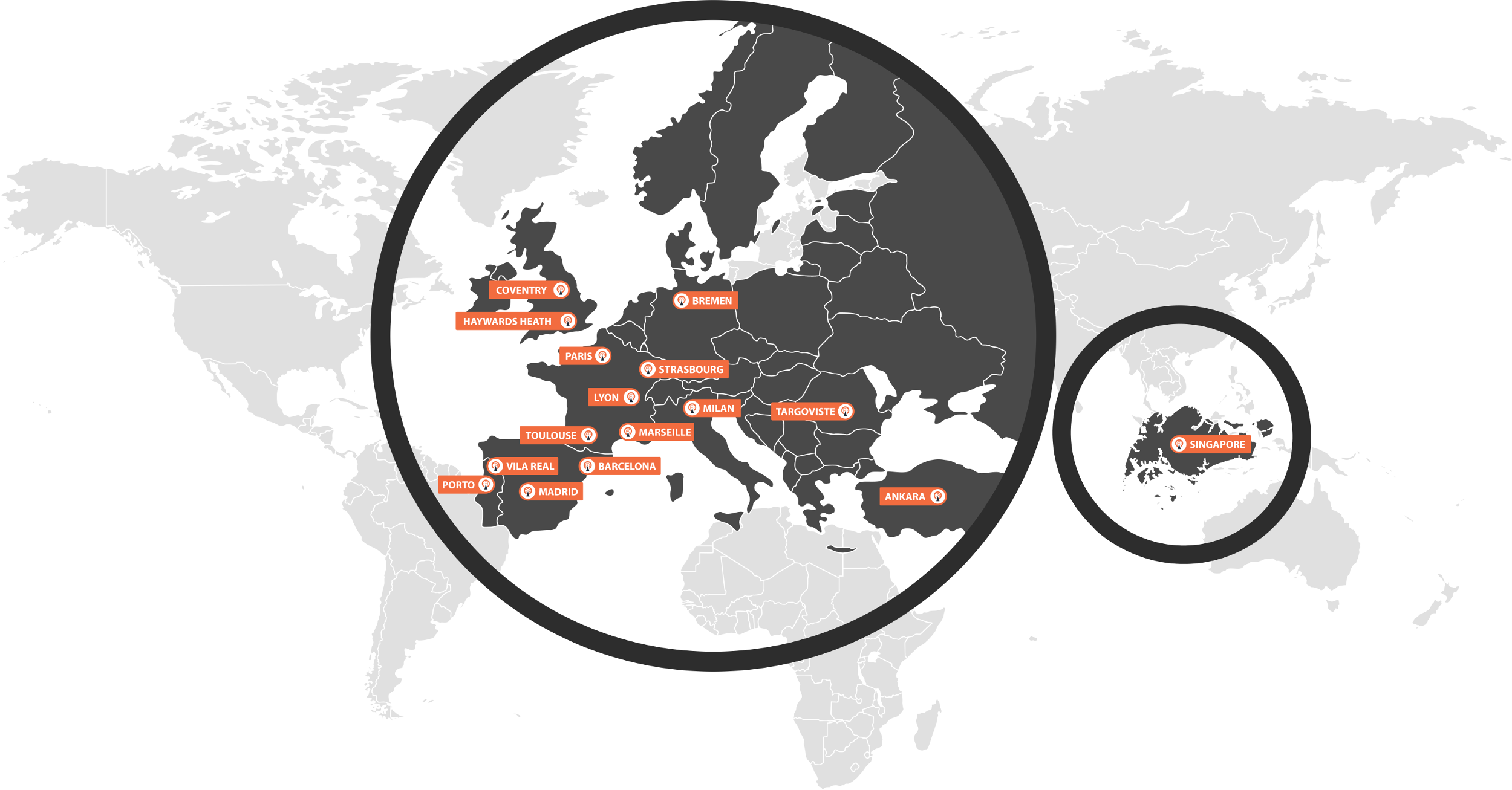 Mark your calendars – 10th Feb, 2018
The BEACONING Project, which is implemented within the 8th R&D Framework Program of the European Commission (Horizon 2020, H2020), organizes a signature event that will last 2 hours and will take place in 17 different cities across Europe and Asia, simultaneously.
The purpose of the event is to bring together people from all over the European and Asia continents on the same day and at the same time in a fun urban gamified experience in which collaboration and the discovery of context become a key aspect of the game.
#BeaconingSaveTheWorld
#BEACONINGEU
Become a hero and save the environment
A mysterious tycoon runs a double-sided private corporation. Publicly it is dedicated to the research and development on sustainable energies and technologies but it's been leaked that this corporation have some secret installations where is hiding toxic products with which they really make profits illegally.
Your Mission!
Several sources from the Earth Special Agency have confirmed that they have clues about their clandestine underground facilities scattered around different cities throughout Europe. We need to find their exact locations in every cities to unmask them and save the environment.
Along the way, our sources will help you with all the data they collect.