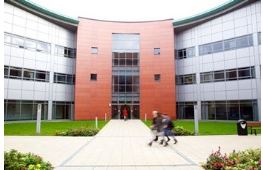 There is a need to promote Beaconing as a viable tool for those pupils with Special Educational Needs and provide the educational providers with the relevant guidance and information to implement it into the mainstream. With this in mind Hands-Free Computing attended the Special Educational Needs Conference to raise awareness of the innovation of Beaconing and it's accessibility inclusion.
Of the 1.3 million pupils in England with special educational needs, 1.1 million are being taught in mainstream schools. Despite this, 82% of head teachers believe they do not have the resources to support SEN pupils.
The Special Educational Needs Conference provided unique insights into how both mainstream and special schools can be better equipped to meet the challenges posed by these recent trends. The event will provide vital information and advice for parents, teachers and other public sector staff working to give SEN pupils the best possible school experience.