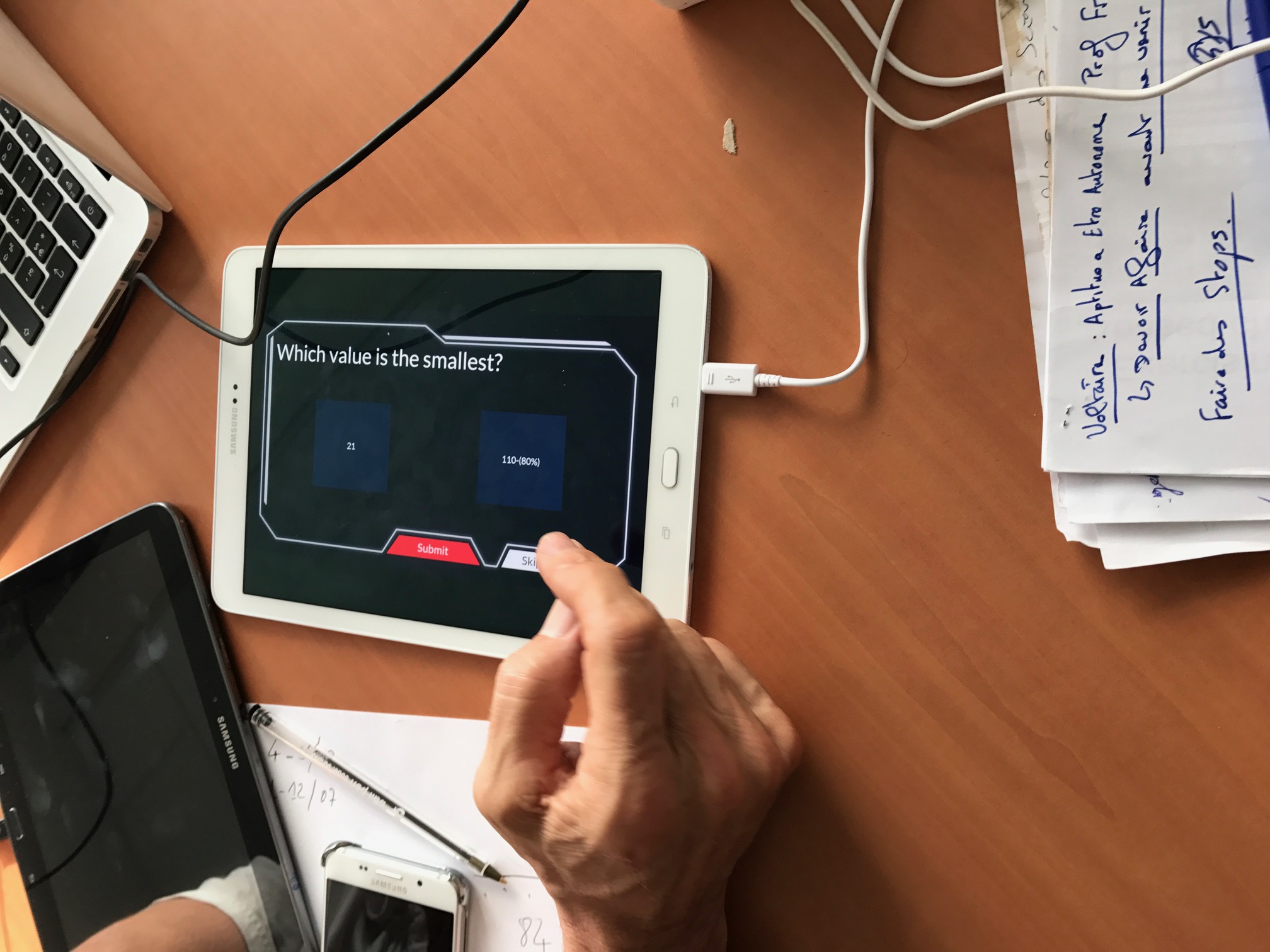 Yesterday afternoon, we met with early adopters teachers in Thiais (Academia of Creteil) to showcase the Beaconing Tools and focusing in particular on the Maths Basic Algebraic Skills Missions implemented in the Beaconing Platform.
The presentation to teachers in a round table was focusing on the showcasing of the available tools that can be found here: http://beaconing.paris.ort.asso.fr/  that presents the students perspectives as well as the Teachers and Learning Designers perspectives.
First reactions and comments were collected and will be gathered using a dedicated on-line E-form in which teachers will express their first impressions on the Innovative Beaconing solution. The most relevant and innovative part mentioned at a first glance in Beaconing by the teachers was on the possibility to create both beacons/geolocalised quests mixed with a set of exercices combined using story telling and narrative. This is paving a new way to teach as one of them mentioned.
We therefore take benefit of those early feedbacks and this will help in gathering improvements and refinements to the Beaconing Solution and to prepare the Beaconing Summer camp organised in ORT premises during the first week of July.