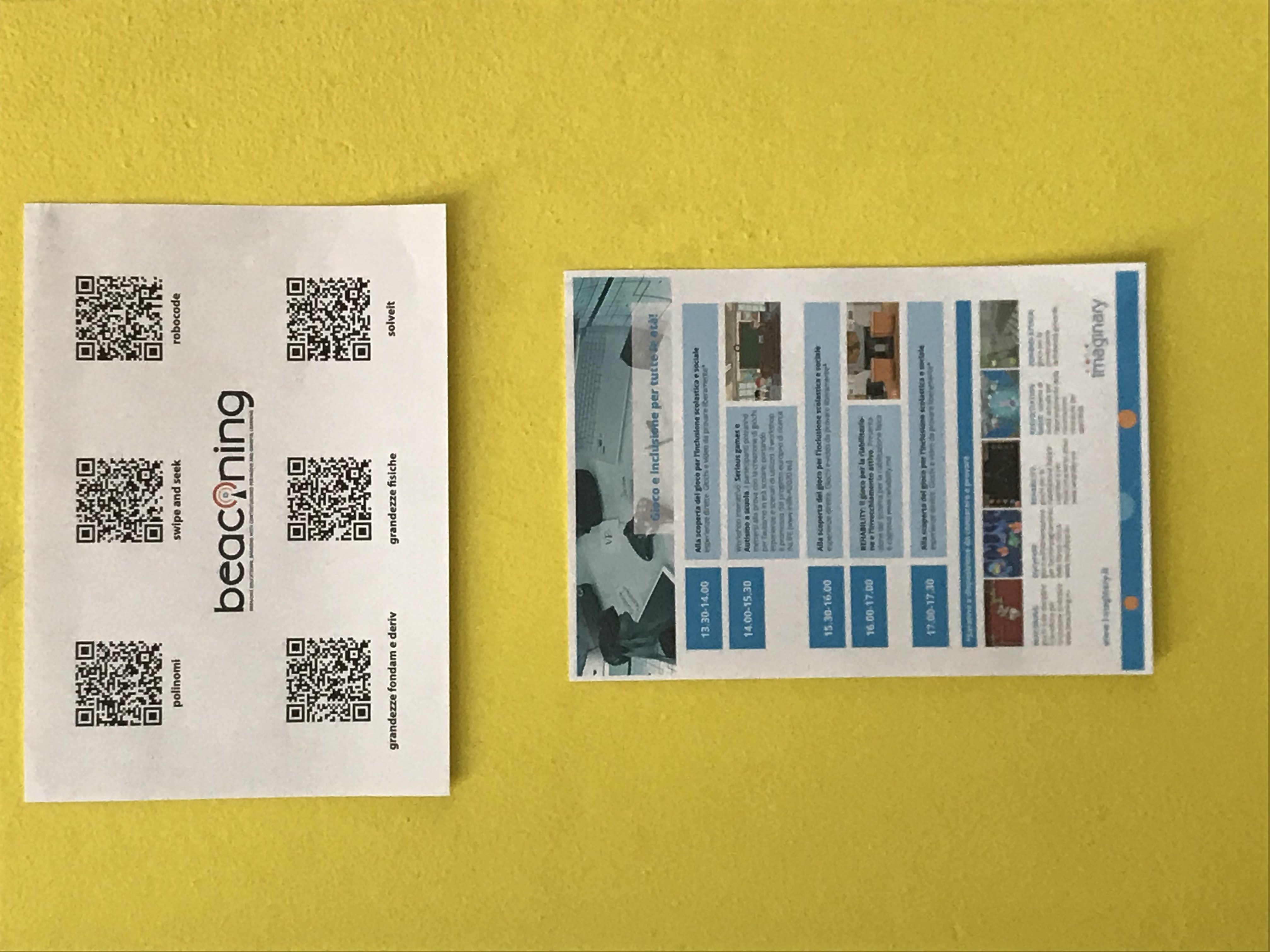 Beaconing participated at HANDImatica 2017: three days dedicated to digital technologies for an inclusive society.
imaginary presented the Beaconing project concept and games during the session "Games and inclusion for all ages": workshops, videos and games aimed at increasing inclusion at school, at work and in the healthcare sector.
All the participants, their families and students coming from all over Europe were allowed to play and discover what fun and simple it is to involve each other, break common rules and enjoy together by learning STEM topics.