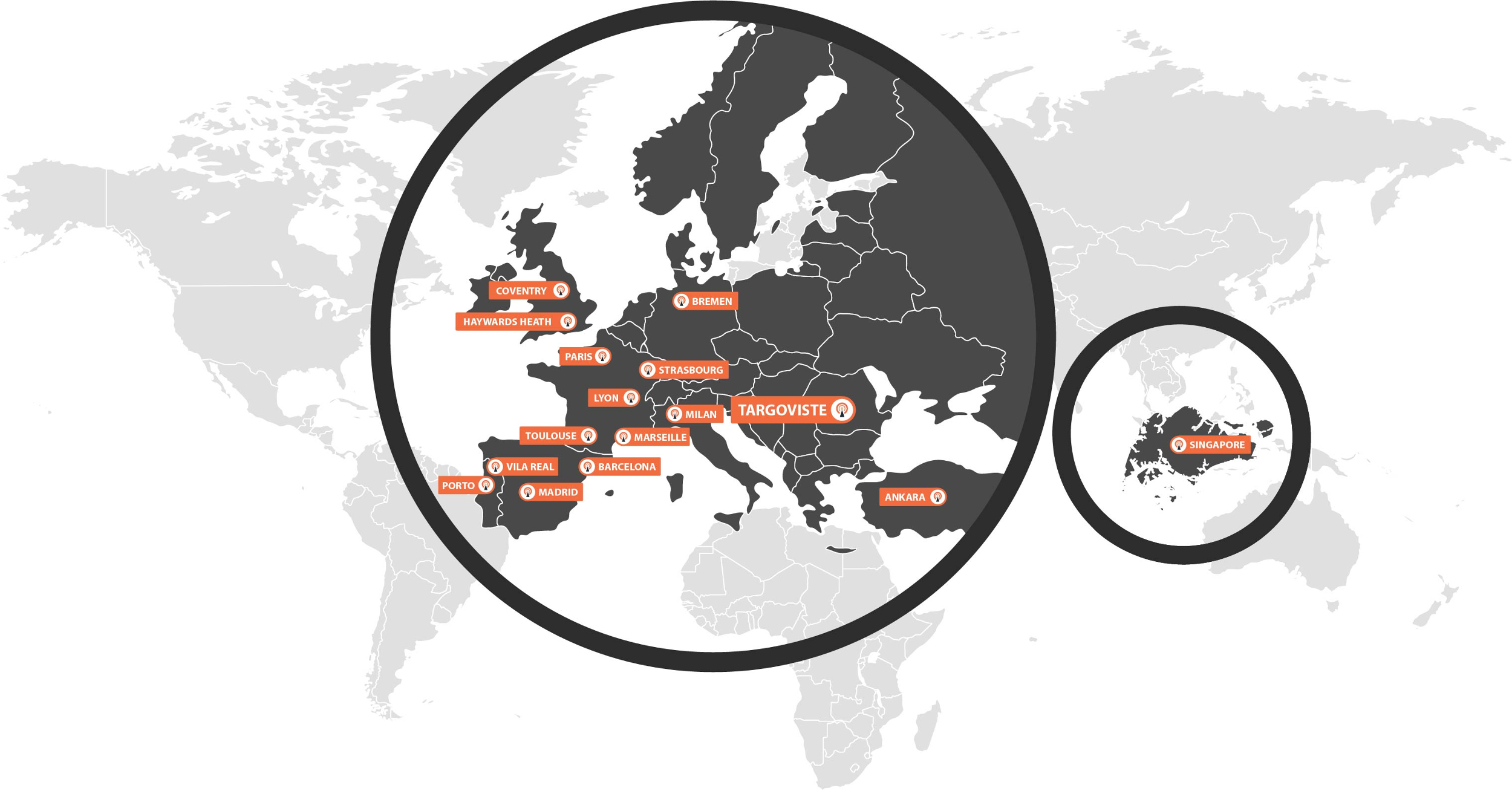 The Event
Gemotion Games and other Beaconing partners have lead the organization of a cross European location-based game. The event takes advantage of the geolocation technologies developed in the project by Geomotion Games to create a playful urban experience in which young citizens from all over the European continent participate in a collaborative location-based game on the same day and at the same time while discovering their city and learning STEM skills. 
The purpose of the event was to bring together young people from all over the European continent on the same day and at the same time in a fun urban gamified experience in which collaboration and the discovery of context become a key aspect of the game. 
Objectives & Outcomes 
Engage local stakeholders in the participation of outdoor educational activities through ICT.

 

Create an educational location-based game using BEACONING technologies that can be played on the same day and same time.

 

Encourage learning and discovery of the cities through games and gamification.

 

Promote the BEACONING Project and context-aware technologies applied to education and STEM skills development.

 

Location-based game to be played in 16 European cities.

 
The Game 
Summary of the experience 
The Earth Special Agency have discovered that a mysterious tycoon called "Ulrik Morgan" runs a double-sided private corporation. Publicly it is dedicated to the research and development on sustainable energies and technologies. But it's been leaked that this corporation have a network of secret installations where is hiding toxic products with which they really make profits illegally. 
Several informants from the Earth Special Agency have collected 4 parts of the map that will guide agents to the clandestine underground facilities. But they cannot be together in the city because of security reasons. 
Participants will need to access the treasure-hunt game through their smartphones, find the informants hidden in the city, demonstrate their knowledge on energy & environment and unlock the clues to uncover their exact locations in the city to finally find the hidden facilities, unmask the bad guy and save the environment. 
Game Time: 120m

 

Game Type: Treasure Hunt

 

Game Theme: Energy & the Environment
NUMBER OF PEOPLE/COMPANIES/PUBLIC INSTITUTIONS DIRECTLY INVOLVED 
450 users have participated. 

 

Cities around the World: 17 cities.

 

Local Partners engaged: 9 partners

 
IMPACT
A number of impact areas can be identified:  
Creating a location-based game that needs to be repurposed in each city.

 

Testing Context Aware Challenges Authoring Tool. 

 

Testing location-based game experience and technology.  

 
PICTURES FROM THE EVENT