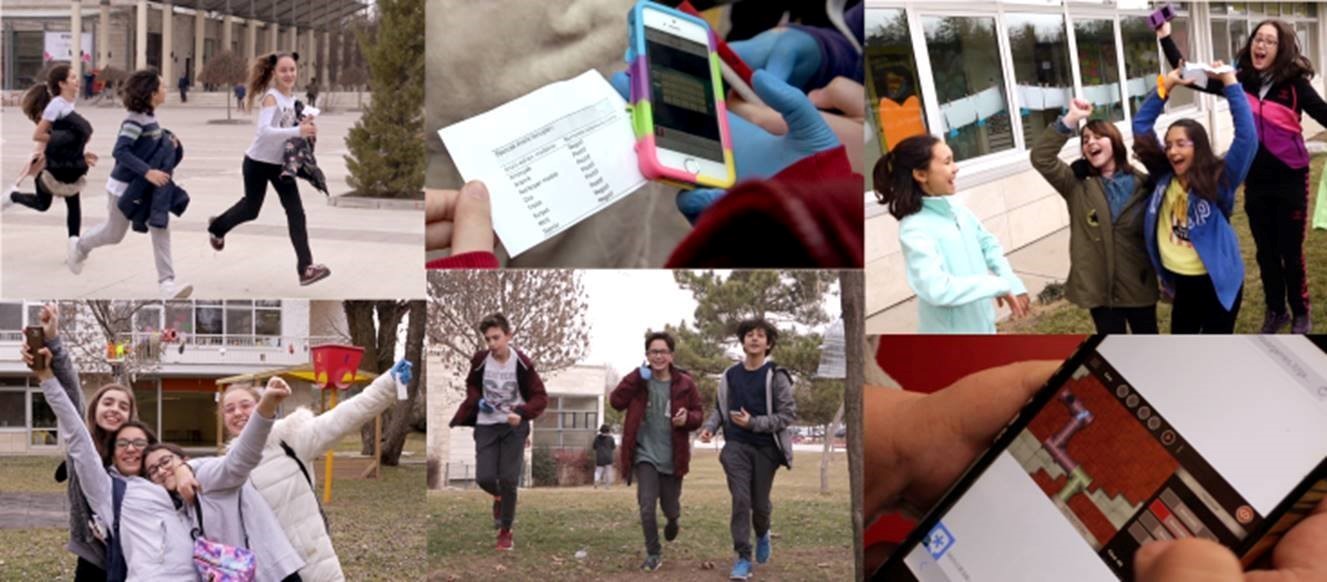 72 METU School 7th graders have played together, learned together with BEACONING. As the physical and digital boundaries blur, gaming and learning as well blend to provide an immersive educational experience.
As part of an EU-wide effort to run a geolocalized game-based learning activity across a dozen cities in Europe, METU School in Ankara was a voluntary partner in running the game in Turkish. Prior to the event a fly poster was hanged around the school for four consecutive weeks, building up a huge interest. Kids were to help special agents to unravel the stashes of toxic products that a toy business tycoon has hidden. As the SEBIT BEACONING team, we had no choice but to live up to the expectations.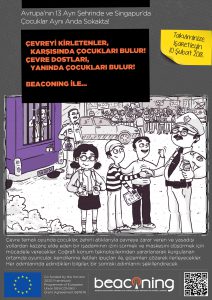 First we created some drama to introduce the game. One of us was dressed as a shady agent who initiated the students to help her. Once the game was kicked off students were 100% engaged to solve the mini-game puzzles and find the next point of interest (PoI), all of which were carefully decorated.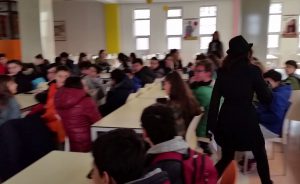 Each PoI was selected to criss-cross the school campus to reveal the final location one-step after another. One of the PoIs was a lab where high school students were posing as scientists and they gave short lectures to visiting students about atomic elements that caused toxicity, did mock tests on the toys that students found at an earlier PoI and handed over physical clues.
As they reached the final PoI, exposed the tycoon and made a selfie of their success, they were happily exhausted but also quite knowledgeable about environmental issues and properties of various atomic elements.