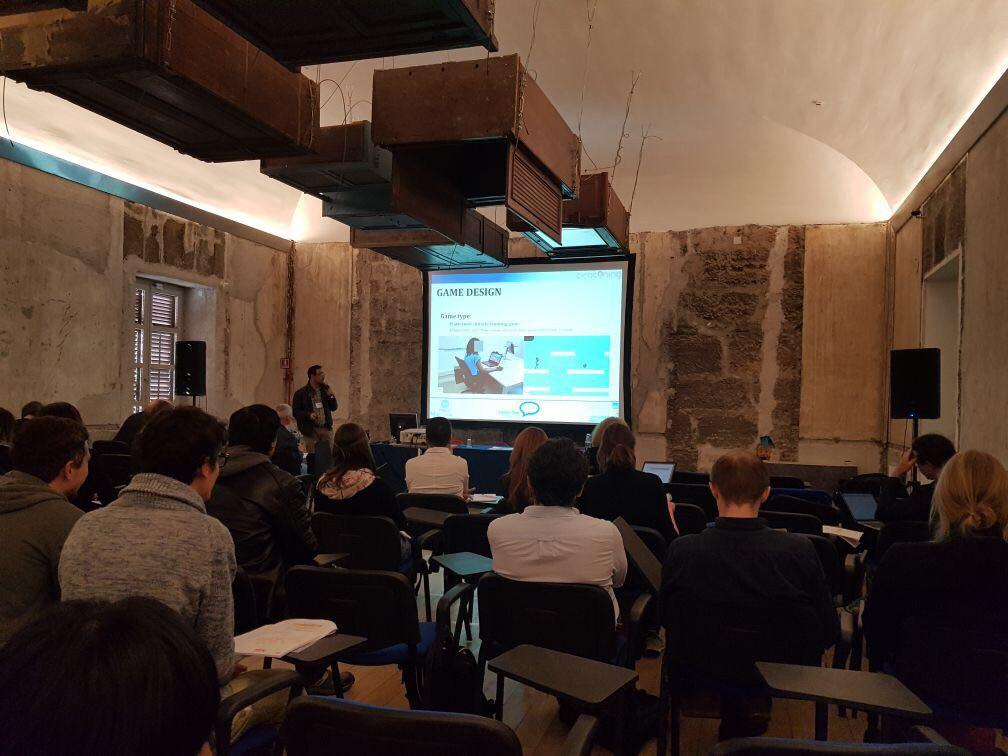 Hossein Jamshidifarsani from Hands-Free Computing presented at the Games and Learning Conference. Addressing a number of researchers and developers on Integrating Self-Determination and Self-Efficacy in Game Design, especially within serious games.
Relating the research to Beaconing was key in understanding motivational techniques and psychological theories to increase engagement in video games.
The conference's goal was to share the state of the art of research and market, analysing the most significant trends and discussing visions on the future of serious games.
The conference also included an exhibition, where developers showcased their latest products.