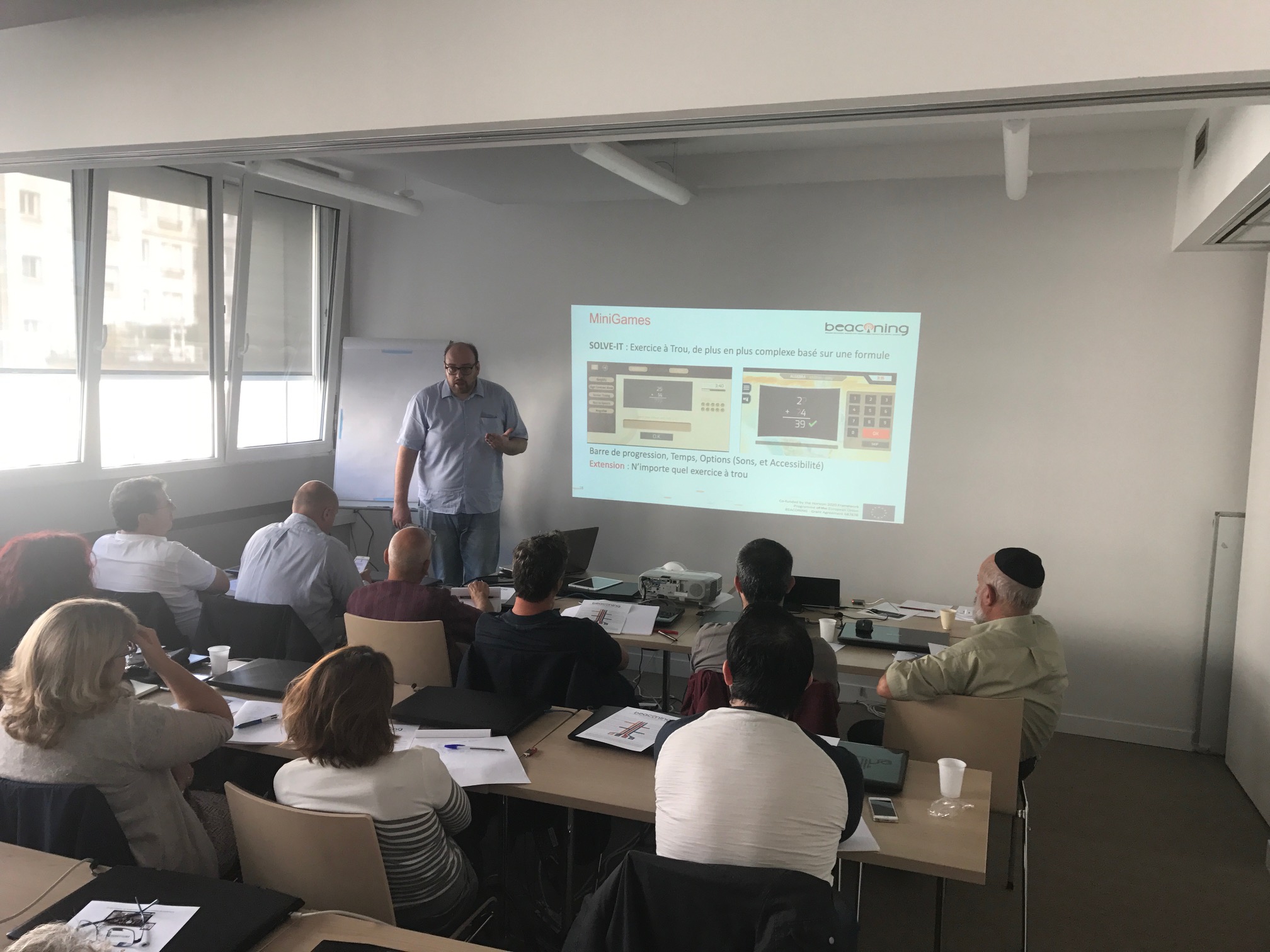 Before teachers starting a new school year , in ORT Paris, Teachers from ORT Toulouse, ORT Montreuil , ORT Lyon, and ORT Villiers Le Bel met to be trained to Beaconing tools.
Organized as a Summer Camp, participating teachers coming from different ORT organisations in France, and grouped according to the STEM topics teached. Most of them already attended previous workshops presenting Beaconing, were now very interested in being trained for GLPs creation.
The Minigames possibilities (non geolocalised and geolocalised) were presented to them, and they were able to practice them by themselves creating awareness between them. By groups, they started to define their own Gamified Learning Paths proposing for most of them integration of beacons/geolocalised activities for completing traditional activities.
The next steps will be to help them entering the defined GLPs and propose them first release to be trialed by them; then refined before practising with their students.