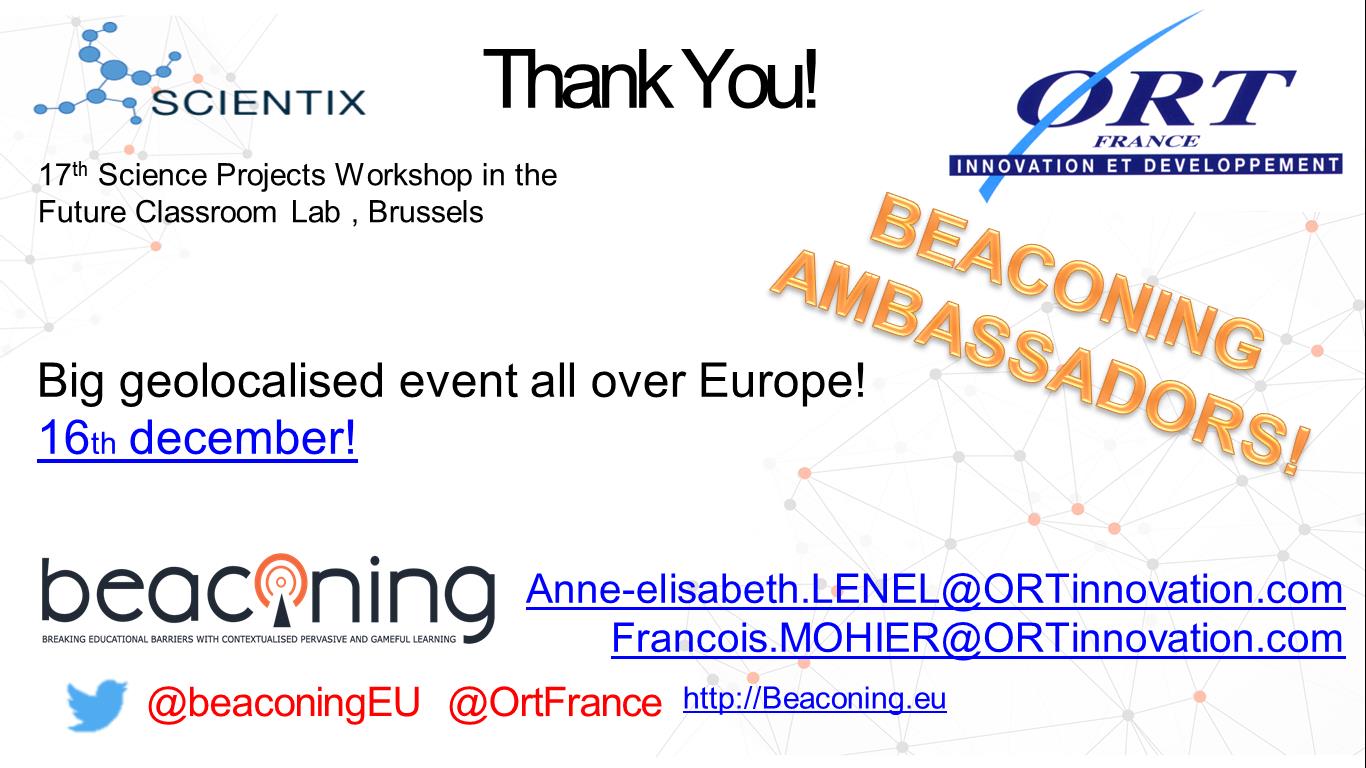 During the next Future Classroom Lab #SPW17 organized at EUN by Scientix, Beaconing will be presented to the audience: mainly teachers ambassadors of the Scientix program.
In the morning Beaconing concepts focusing on the innovative parts will be introduced to the audience.
In the afternoon , a Beaconing Hands-on session will be carried out by ORT to Scientix ambassadors in which we'll present the main minigame types, the Authoring Tool and the Geolocalised quests creation.
The Event of December 16th in which Beaconing will organize an EU cross countries Geolocalised quests will be also presented to the audience composed of more than 20 EU countries representatives to spread the information to their colleagues in the different countries.