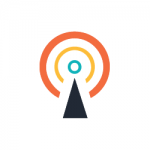 The BEACONING project at #SpinUOC
On June 16th Pau Yanez, CEO of Geomotion Games, presented the BEACONING project at SpinUOC event organized by the Open University of Catalonia (UOC). #SpinUOC is the Universitat Oberta de Catalunya's (UOC) transferable knowledge event to present the innovative solutions produced by startups in Catalonia to society and industry.
Augmented and virtual reality; social mobile applications; art, culture and leisure; collaborative consumption or educational games are just some of the areas covered by this year's star projects.
Raising awareness
The audience who attended the event was basically formed by professors, researchers and stakeholders of the higher education sector and public administration of Catalonia and Spain. The BEACONING project funded by the European Commission, under the Horizon 2020 program, generated much interest throughout the educational community who attended the event, especially the use of proximity technologies such as GPS or BEACONS to create learning experiences based gamification, but also the results of the pilots that will be carried out in different countries of the European continent.
The BEACONING project
BEACONING (Breaking Educational Barriers with Contextualized, Pervasive and Gameful Learning) is a 6 million Euro EC funded project that involves 15 partners from 9 different countries through Europe. The aim of the project is to develop an ecosystem to enable anytime anywhere learning for secondary school students based on a game-based learning approach and the use of gamification.
More information
You can download the project's Press Kit here