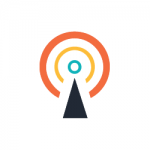 The Erasmus+ Project IMPRESS (https://impress-project.eu/) lead by the Open University of the Netherlands, and with participation of the e-UCM Research Group of the Complutense University of Madrid, aims to improve software engineering programs by introducing gamification elements.

As part of this project, the e-UCM Research Group is developing new opportunities to integrate data from different sources in the Analytics System, partially developed for BEACONING. In particular, some of the technology created for the project is being reused including the multi-level analysis created for BEACONING.
Baltasar Fernández Manjón, Iván Martínez Ortiz and Iván José Pérez Colado from UCM are participating in the IMPRESS project meeting at Valencia, where BEACONING Analytics technology is being reused for serious games and gamification.