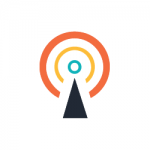 BEACONING Analytics has been successfully integrated into the serious game authoring tool and editor uAdventure. The open-source serious games authoring tool uAdventure for Unity has been developed by the e-UCM Research Group based on their previous created tool eAdventure (that was Java-based). Building up from the RAGE Analytics System, the increased, enlarged and improved version of the Analytics System for BEACONING has been successfully integrated in uAdventure, where game creators can define their own analytics and automatically track them with their uAdventure built games.
This integration allows teachers to co-create games with analytics included at almost no cost. Most of the analytics are automatically created by the uAdventure system with almost no interaction by the game designer. Additionally, this integration allows to define ad-hoc analytics at the design phase of the game, with a clear definition of the useful information that can be extracted from that specific tracked data. All the user analytics data is captured in ADL xAPI standard format but in a transparent way for the game creator. Game developers do not need to have technical knowledge of xAPI as uAdventure hides that complexity making that standard accessible to designers and teachers.
uAdventure and their integrated BEACONING Analytics are being tested with different kind of users. For instance, this is being used for teaching design students in the Escuela Superior de Diseño of Madrid (http://esdmadrid.es/) about how to create interactive stories and narrative games. Then they can contrast with actual users if their stories work as expected. This tool is also being used with more technical users such as the engineers of the Videogame Development degree at UCM to check the applicability to more complex games.
The uAdventure serious games authoring tool is open-source and available at GitHub: https://github.com/e-ucm/uAdventure
A draft version of the uAdventure manual can be downloaded at: https://github.com/e-ucm/uAdventure/releases/download/v0.9/ManualUadventure-v4.1.docx
As uAdventure can easily configure the tracker in dual mode (saving the tracking data locally and sending also to the analytics server) this allow to analyze the data in very different scenarios. From the basic ones, where the produced games are standalone with no analytics server to the more sophisticated ones where all the data is sent to the server and both the default and the ad-hoc analysis and visualizations are available.
More information about the integration of Analytics with uAdventure can be found at the publication:
Ivan Perez-Colado, Víctor Manuel Pérez-Colado, Manuel Freire, Iván Martínez-Ortiz, Baltasar Fernández-Manjón (2017): Integrating learning analytics into a game authoring tool. ICWL 2017: 16th International Conference on Web-based Learning. Cape Town, South Africa, 20 September -22 September 2017.

More information about the xAPI-SG Profile can be found at the publication:
Ángel Serrano-Laguna, Iván Martínez-Ortiz, Jason Haag, Damon Regan, Andy Johnson, Baltasar Fernández-Manjón (2017): Applying standards to systematize learning analytics in serious games. Computer Standards & Interfaces 50 (2017) 116–123, http://dx.doi.org/10.1016/j.csi.2016.09.014