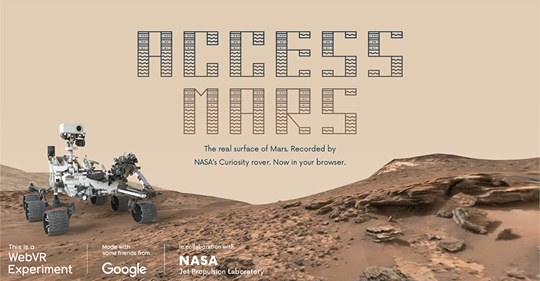 Explore the surface of Mars on the Curiosity Rover.
Access Mars lets you explore a 3D replica of the Martian surface, exactly as it was recorded by the Curiosity rover. As Curiosity has travelled across Mars, it's taken digital photographs with two stereoscopic camera systems. By combining and analyzing these photographs, scientists at NASA JPL have created a 3D model used to study Mars and plan future experiments. For the first time, this same 3D model is now available here for anyone to explore in their browser using WebVR.
Click
here
and enjoy the journey!