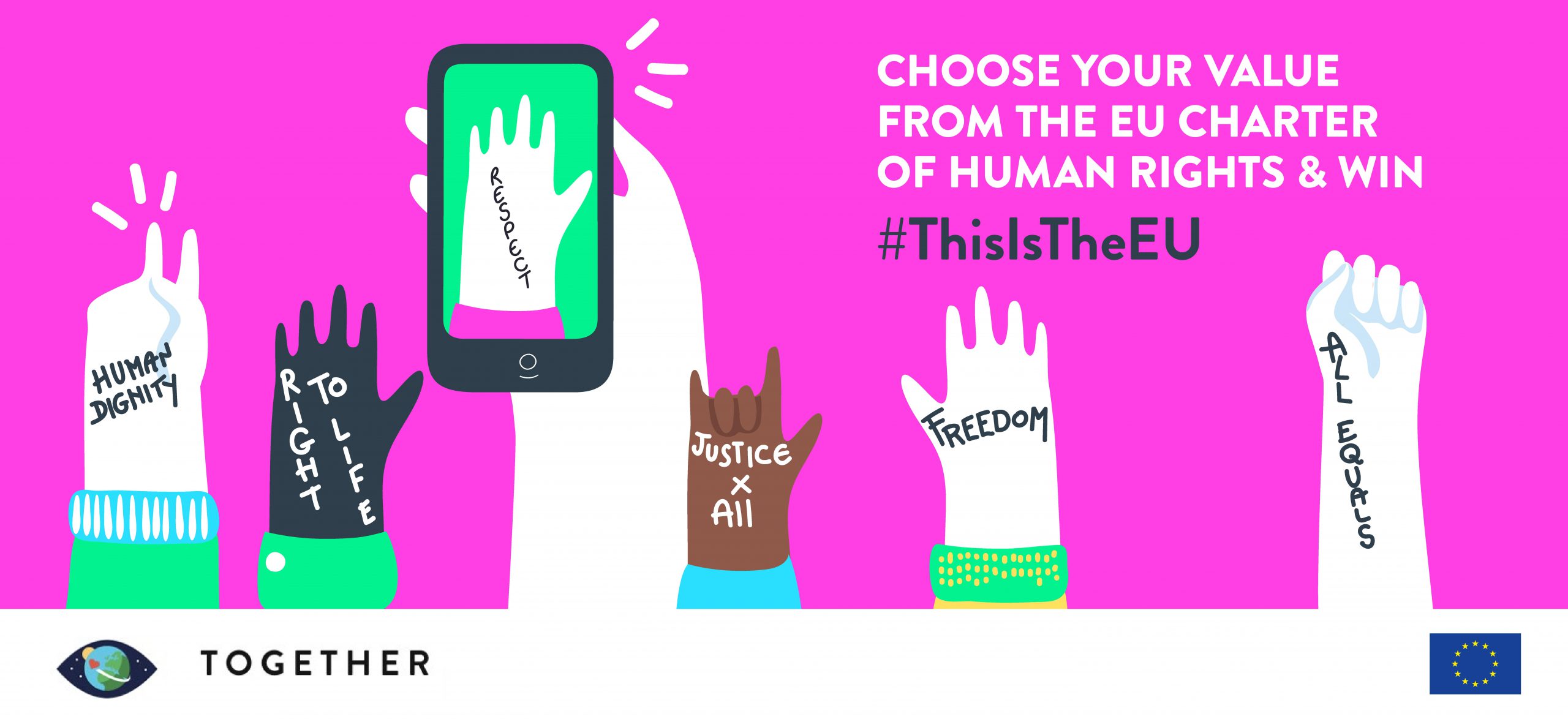 Let's celebrate the EU rights and values!
Show us a picture of your favourite article of the Charter of Fundamental Rights of the EU or a striking quote about Europe written on your hands, arms or face and let us know why it inspires you in a few words!
We will select the 10 best photos and heartening stories. The winners will get great zero-waste prizes.
For more information, please visit https://pr.easypromosapp.com/p/899137